Doodle Doo's is owned and operated...
by Dana Rywelski, a child development specialist who holds a Master's degree from New York University in Early Childhood education and an Infant Toddler Montessori certification.
From the moment you walk into Doodle Doo's you and your child will feel welcome. Children can get their haircut in a taxi, car or boat chair while watching a favorite movie.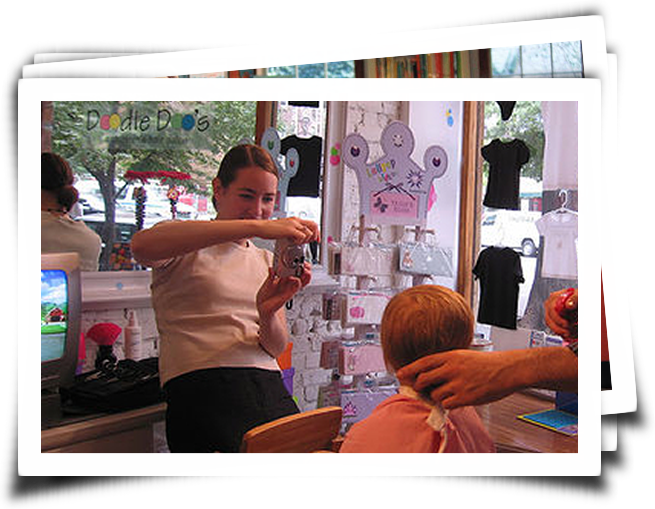 For your child?s first haircut, you will receive a certificate and a lock of their hair to save.

In addition to children's haircuts, Doodle Doo's features a unique collection of toys and games including LEGO, Melissa and Doug, eeBoo, Mudpuppy, Calico Critter, Alex and Sprig, to name just a few.
Plus, you can purchase customized t-shirts from Jannuzzi, organic clothing from Frenchy Baby, specialty dresses from Right Bank Babies and a wide selection of hair accessories and products from Glop & Glam, Circle of Friends, Mop Top, and Babo. Plus, there is a fabulous private space for birthday parties on site for up to 20 children.